by Michelle Kim, News Editor, Covington News (Covington, GA)
December 27, 2008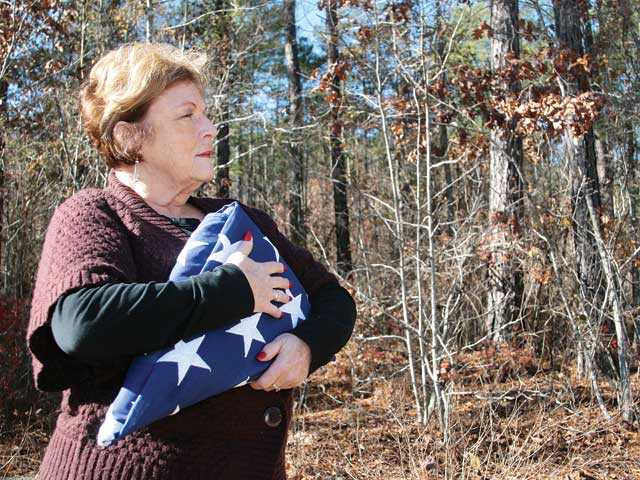 Her husband, Joseph Alloway, a retired Navy Chaplain and pastor who recently passed away from a stroke, was diagnosed with Alzheimer's disease more than four years ago.
The progression of his disease not only slowly robbed his memory, but also the retirement years they were both looking forward to and the relationship that had sustained their marriage for almost three decades.
"It's insidious," said Alloway, sitting at her kitchen table. "One day he would pour water in the dog's dish just fine, and the next day I would ask him to give the dog some water, and he would say, ˜Water? Water¦ where is the dog's dish?"
Becoming the "well spouse" taking care of an "ill spouse" left her little time to cope with her own emotions, depression, fears and frustrations, and left her increasingly isolated.
"When you're giving care, it's your whole life," she explained. "Anything that you do and go out and have a good time is so heavy with guilt, people don't do it. 'What am I doing having a good time when Joe's laying in bed with a diaper on?'"
Friends also begin to come around less frequently, she said.
"After you have friends that say, ˜Oh that's too bad, they go away. More people than not have had friends that stop calling," she said. "They're uncomfortable.""
When her son came upon her losing her temper and screaming at the dog, she knew she needed to step back and find some help.
At her daughter's suggestion, she looked into a support organization called the Well Spouse™ Association. Made up of wives, husbands and partners caring for their chronically ill or disabled spouses or partners, finding the Association was a godsend for Alloway. She freely admits it saved her life.
"Oh my gosh, there's just nothing like it," she said. "To meet someone who knows what you're doing and what you're going through, and it's not fun."
Society often ignores the needs of the helping spouse, she pointed out. "We are just now coming into where we should be in recognizing this group of people," she said. The dynamics and relationship strains of spouses with a chronic illness or disability are unique and unlike the strains of other relationships, such as parents and children, or siblings.
The Well Spouse™ Association is not wide-spread in the South, said Alloway. Currently, there are two groups in Georgia " in Atlanta and Athens " and Alloway is beginning her own group this coming January. Alloway's aim is to provide the kind of safe space to discuss anything " including the intimate challenges a husband and wife face when one spouse is disabled or ill " that she found with the Association.
"There's no judgment," she said. "You are your own conscience. Until you've been in their shoes, you cannot judge them."
Alloway's group meets first and third Wednesday at the Covington First United Methodist Church from 7 p.m. to 8:30 p.m. The group is open to well-spouses only. For information on the group, call (678) 296-3392.