Article by Jan Rabinowitz and Richard Anderson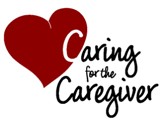 Proclamation                            What can you do about it?

 - Write a letter.  Do you want to help grow Well Spouse? Write a Letter to the Editor of your local newspaper(s) highlighting the fact that November is National Family Caregivers Month and mention that the Well Spouse® Association is a resource for spousal caregivers! It's easy, and it gets our name out there. Who knows how many of our fellow caregivers just don't know where to turn?  


- Use this site to write and send the letter. Example letter from Board member Amy Shaffer Crawley here. 

-  Add a resource: Another easy thing anyone can do -- find the online directory of resources in your community and add an entry for the WSA: Example: DuPage County in Wheaton, IL, here:... Search "well spouse" or spouse in it and you will see we are listed. Create such a listing in your own community directory  
---

The National Family Caregivers Association recommendations / adapted by the Well Spouse® Association

Top 10 Ways to Celebrate National Family Caregivers Month (each November)

- Donate to the WSA Friends and Family Campaign in honor of a spousal caregiving relative or friend.
- Offer a few hours of respite time to a family caregiver so they spend time with friends, or simply relax.
- Send a card of appreciation or a bouquet of flowers to brighten up a family caregiver's day.
- Encourage local businesses to offer a free service for family caregivers through the month of November.
- Help a family caregiver decorate their home for the holidays
- Offer to address envelopes for their holiday cards.
- Offer comic relief! Purchase tickets to a local comedy club, give a family caregiver your favorite funny movie to view, or provide them with a book on tape.
- Find 12 different family photos and have a copy center create a monthly calendar that the family caregiver can use to keep track of appointments and events
- Offer to prepare Thanksgiving dinner for a caregiving family in your community, so they can just relax and enjoy the holiday

Diana Denholm, an Honorary Board Member of the WSA has 5 caregiver survival tips in a Psychology Today article on this special month.

- Finally, a United States postage stamp honoring the more than 50 million family caregivers in America is officially  under consideration by the U.S. Citizens' Stamp Advisory Committee. Sign the petition here and pass it along.  Help family caregivers find information and resources on the internet or to locate a local support group.