Documents on the following subjects are helpful to Support Group Leaders and those wishing to get more information on how to start a support group in their area. All WSA Support groups must be registered with the WSA office, and the general rule is that they be led by one or more WSA Supporting Members as volunteers.  For more information, please call (732) 577-8899, or email This email address is being protected from spambots. You need JavaScript enabled to view it.
Documents for Support Group Members: Recognizing You Are a Spousal Caregiver

1. When it All Begins. "When your spouse or partner is diagnosed with a serious chronic illness or disability – You Become a Caregiver. You may experience shock, dismay, fear, anxiety, confusion.  You may deny the diagnosis … or wonder what it means. Either way – you have just become a Well Spouse..." That was the situation for WSA member Julia Child in 1994 when her husband Paul suffered a series of strokes during heart bypass surgery.
2. Getting support. Danger signals  ... that say . . . warning: caregiver needs help! When is it okay to cry "Uncle?" To say, "I can't give any more unless I get some help?" Many caregivers would rather trudge on under unbearable conditions than to admit such failure. What happens, though, is their own health suffers more and more, and eventually they need care. Others simply don't realize they are taking on too much until it's too late. If you notice any of the following danger signals, you are probably approaching role overload and should seek assistance from a local support group or self-help agency...
3. What's it All About?
The founding "well spouses" gained their inspiration from Maggie Strong's book, Mainstay: for the Well Spouse of the Chronically Ill, first published in 1988. Excerpted chapters of the book are in the Members Only area, available to Supporting Members.
The Well Spouse® Association is incorporated in the State of Delaware as a non-profit 501(c)(3) corporation.
Read more in Who We Are What We Do
 4. I Have a Right to... Those caring for a husband, wife or partner take  longer than other family caregivers to recognize that they are spousal caregivers, and men take longer than women.  The WSA Caregiver Bill of Rights is a compilation put together by Peggy Meisel, the first Executive Director of the organization, and it's a road map to good practices for the Well Spouse.
 Documents for Support Group Leaders: Setting up, Advertising, Running your Group
1.  Support Group Leader Application Form
2.  Support Group Registration Form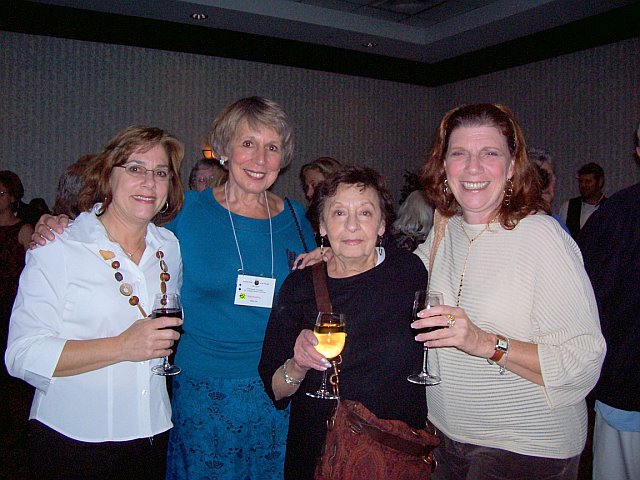 3. Let the World Know WSA Press Release - "When One  is Sick, Two Need Help."  Edit to add meeting details of your group, and add tear-off strips with meeting information to the bottom, and save and print out.  Post it in hospitals, libraries, medical waiting rooms and elsewhere.

4. Sign in on the Night. Support Group Meeting Sign-In Sheet WSA Supporting Membership is required for all local area WSA Support Group members.
5. Oiling the Wheels.  Twelve Guidelines for a Successful Support Group including:
Confidentiality is a must – What's said in the group stays in the group...
Safe Haven – The group should be a safe place to be sad, to cry and to express anger and frustration...
Non-Judgmental – Use "I" statements and be respectful of members with different points of view...
6.  And When the Inevitable Happens. Memorial Gift Form -- For friends and family to remember your deceased spouse, and the WSA.