Ongoing Telephone Support Groups:
Current Well Spouses --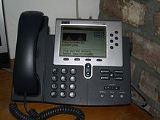 Current Well Spouses live a life of uncertainty with their ill partner, as the "elephant in the room" -- the illness -- can be very unforgiving and can intrude upon their spousal relationship at any time.

Those who live in an area where there is no active WSA face-to-face support group can receive and give support through the printed word -- the WSA website with its stories and information; the WSA Online Forum; and a chatline for members. We can now offer another alternative -- a Telephone Support Group (TSG) -- a connection with their peers, that they can take advantage of once a month... 
All WSA Support Group participation requires Supporting Membership status but no one is turned away for lack of funds.

--   This group meets one weekend afternoon each month.  This email address is being protected from spambots. You need JavaScript enabled to view it. in advance, for the phone number to call in on. 
Surviving the Healthcare System
 When an ill spouse (IS) is admitted to a Hospital, a Nursing Home/Rehab or needs Home-care services, life for the well spouse (WS) changes. As impoverished as life can be for 24/7 caregivers at home, as patient advocate for an IS in the impersonal world of a medical institution, their humanity takes another bad beating: The freedom to meet one's own needs—to rest; to sit comfortably even briefly; to speak privately to a friend for a few moments of support; to eat a normal meal; to use the bathroom when the need arises!; to find help for themselves since they, too, may have some painful or disabling malady of their own…these basic freedoms, and more, are lost in the days, weeks, or months the WS exists alongside the IS in the "institution".
 Both IS and WS come under the rigid auspices of the "medical system"—which is often depersonalizing of both patient and family—and which may treat the WS as a bother, an irritating intruder, whose concerns for and critical information about the patient are barely heard. Again, the WS is an individual suffering intensely, but unrecognized, unvalued, uncared for.   The severe emotional stress and distress, the obstacles to addressing their own basic physical needs, the formidable challenges to their role as IS's advocate in increasingly corporate enterprises (often alone and without support) puts them at risk equal to, sometimes greater than, that of the IS.
 This TSG offers a safe place for the WS to be heard, recognized, valued and cared about--A place where the hard-won knowledge some have acquired through experience in such intimidating territory—the road maps for navigating the daunting medical system—can be shared to help ease the journey of fellow members.
 Currently,  there is no specific day/time for this TSG.  If you're interested,  please contact Sue at 914-924-5421.
Former Well Spouses 

Former Well Spouses, even at different stages of the grieving process, have much in common.  Often, our journey includes the "normal" grieving process as well as healing from the pressures of our caregiving experience.

 Please join us to discuss any aspects of this difficult process.
  
Deceased Ill Spouse / Partner - First Friday
First Friday Formers: meeting by phone on the first Friday of each month at 9 pm Eastern Time (6 pm Pacific Time) -- for those whose spouse or partner is deceased. 

Everyone mourns the loss of a life partner in a different way, and those whose partner had a chronic illness and/or continuing disability are not exempt from this. Even as a current well spouse, one cannot imagine how it is going to feel after one's partner dies.  
FFF is a once-a-month Telephone Support Group (TSG) in which members can share their concerns about the impact of grief in their lives, ask questions of those who have been further down this road, share successes, and maintain contact with others who understand.  Supporting Membership status is required, but no one is turned away for lack of funds.
 -- for Former Well Spouses (of deceased spouses / partners) Each month:  First Friday, 9 pm Eastern Time (6 pm Pacific Time)  This email address is being protected from spambots. You need JavaScript enabled to view it. in advance, for the phone no. to call in on. 
Current Younger Well Spouses -- 45 and under – first Wednesday of the month; 2nd Saturday of the month  
 Current Younger Well Spouses live on the fringes of our youth-oriented culture, instead of experiencing what should be the prime of their lives.  Topics may include: shifting roles and responsibilities in the partnership and family, advocating for and with your ill spouse, caring for yourself while caring for a partner, recognizing and respecting your limitations as a well spouse, and meeting the "normal" challenges of life in a world that seems to be moving on without you.
For Current Younger Well Spouses -- 45 and under:   Please contact Jeanine Jue at This email address is being protected from spambots. You need JavaScript enabled to view it. in advance for the phone number to call in on.