Elected    Members

2012        Joni Aldrich
2011        Gary Barg
2011        Teena Cahill, Psy.D.
2011        Barry J. Jacobs, Psy.D.
2011        Viki Kind, M.A.
2016        Dr. Zachary White

Scroll down for Biographies, Activities, Articles

From the WSA Bylaws:
19. HONORARY BOARD
 
1. The WSA shall at its discretion maintain an Honorary Board limited to twelve (12) positions.  Said positions shall serve for no less than two (2) years and may be renewed.  All service shall be by mutual agreement.  All Honorary Board positions must be approved by the Board of Directors.
2. The Honorary Board shall be charged with promoting the agenda and activities of the WSA and its members.  They shall elect their own Chairperson and hold their own meetings as they determine necessary.
3. The Honorary Board shall coordinate with the President no less than once each twelve (12) weeks.  The Honorary Board may address the Board of Directors or the Executive Committee at the request of the Honorary Board.  


Honorary Board members:
 -- Promote the WSA agenda of support and respite for spousal/partner caregivers. 
 -- Mention the WSA in presentations 
 -- Link their website(s) to the Well Spouse™ Association's website
 -- Write an article for our bi-monthly newsletter, Mainstay, and the website.
 -- At their option, participate in local Support Group meetings, regional respites, regional conferences, and the WSA national conference

Honorary Board members are given:

  -- Full access to the WSA website, except for read-only access to the WSA Online Forum 
  -- A name listing in WSA publications, on the website and letterhead.  
  -- A listing with links to their own websites on the WSA Honorary Board webpage
Biographies of Honorary Board Members:
 
- Joni Aldrich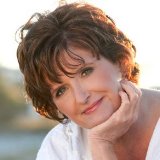 After Joni James Aldrich's husband died of cancer in 2006,  she used her long business experience in multi-million dollar organizations to create her own company, to offer practical advice to patients, their families, caregivers and friends during a life crisis such as a cancer diagnosis, a caregiving challenge (such as caring for a brain illness patient), or even surviving the grief process.  

Joni is an author, speaker, W4CS Radio Network Co-Owner, show host, and syndicated columnist.. Her web page is here

Contact: 
This email address is being protected from spambots. You need JavaScript enabled to view it.
http://www.wellspouse.org/docs/photos/hope_logo.jpg


 - Gary Barg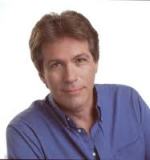 Gary Barg is the Editor-in-Chief, Today's Caregiver, which he founded in 1995.  It is the first national magazine dedicated to caregivers. He also organizes the "Fearless Caregiver Conferences." The web site, Caregiver.com, includes links to the current issue of Today's Caregiver , and the Fearless Caregiver Conferences as well as topic specific newsletters, online discussion lists, back issue articles of Today's Caregiver, chat rooms and an online store. 

Gary is a noted speaker and writer on caregiving issues.

Contact: 
This email address is being protected from spambots. You need JavaScript enabled to view it.


-Dana McBride Breslin



Dana Breslin is a certified Elder Law Attorney by the National Elder Law Foundation. She's a graduate of Villanova University School of Law in 1975, admitted to practice in the Commonwealth of Pennsylvania, Federal Eastern District Court of PA. and the U. S. Supreme Court. She formerly managed the Senior Citizen Unit at Delaware County Legal Assistance. She joined the law firm of Pappano and Breslin in 1985.

She is a fellow with the American College of Trust and Estate Counsel (ACTEC), and has also been the course planner for the Elder Law Institute given by the Pa Bar Institute.  (The16th annual course will be held July 2013.)

Contact: Pappano & Breslin, 3305 Edgmont Avenue, Brookhaven, PA 19015-2801 Telephone: 610-876-2529    FAX: 610-876-3746 This email address is being protected from spambots. You need JavaScript enabled to view it.

 - Carol Bradley Bursack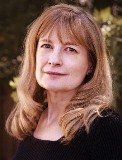 Writer, blogger, author, speaker on caregiver support and aging issues
It is the mission of Minding Our Elders (1) to shine a light on the isolation often felt by caregivers and seniors and to give them a voice. The book Minding Our Elders: Caregivers Share Their Personal Stories(2) was written to support the work of family caregivers. Founder and owner of Minding Our Elders Carol Bradley Bursack assures caregivers and seniors that they aren't alone. Through speaking and writing, she strives to carry the message that help is available for them.  
 - Results of a search on "spouse" in Minding Our Elders Click here:
Blog entries that mention the Well Spouse® Association:
The Well Spouse Association Offers Tremendous Support.  While general caregiver support groups can be invaluable, there is one organization just for them, called the Well Spouse Association... in her Minding our Elders blog.
Male Caregiver's Ranks Boosted by Well Spouses ... in her ElderCarelink blog.
 - Diana Denholm, Ph.D., L.M.H.C.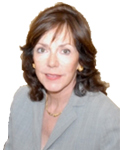 Diana Denholm has been a board-certified psychotherapist for more than 30 years. For 11 years, she was the primary caregiver to her husband during a series of grave illnesses. Her book, The Caregiving Wife's Handbook: Caring for Your Seriously Ill Husband, Caring for Yourself (Hunter House), offers hope, advice, and resources for wives caring for husbands, or other loved ones, with long-term illnesses.  She writes a monthly caregiving article for Psychology Today and  Stroke Network, plus periodic articles for PBS and other sites and health magazines.  She is frequently interviewed on radio and TV, and is a professional speaker for caregiving groups.  At her website, www.caregivingwife.com, you will find links to all of her articles as well as archived broadcasts.

Contact: http://www.caregivingwife.com/class_contact.cfm

Among her many caregiving articles at Psychology Today are the following:

Affairs are Self-Indulgent, Dec. 2, 2012
Caregivers Turned Killers - Avoiding the Caregiver Cliff, Jan. 12, 2013 
Who helps the Caregiver?, Feb.28, 2013
When Caregivers Care Too Much, Aug. 1, 2012
   - Teena Cahill, Psy.D.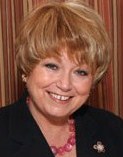 So often used "Resilient," "passionate," "inspiring," and "fun" are words to characterize Teena Cahill, Psy.D., respected expert, educator, speaker, humorist, and author. Dr. Cahill brings a uniquely empowering perspective to topics of leadership, health & wellness, productivity, contribution, and success. Her insight and expertise stem from ideas based in evidence-based research in cognitive behavioral psychology, positive psychology, leadership and the new science of wellness, plus hands-on experience in all parts of life. A spousal caregiver and well spouse herself, Dr. Cahill is the author of The Cahill Factor: Turning Adversity into Advantage 


Contact:

Teena Cahill, Psy.D.
Director, Wisdom and Beyond LLC
66 Witherspoon St PMB 204
Princeton NJ 08542
     609-802-7154/609-865-2607
Wisdom and Beyond Speaking Information: www.teenacahill.com
Wisdom and Beyond blog and articles: Blog   Biography Teena on StrengthforCaring.com
Wisdom and Beyond Books: "The Cahill Factor: Turning Adversity into Advantage "
Wisdom and Beyond TV: "Wisdom and Beyond with Dr. Teena Cahill...Streaming on the web at: http://vimeo.com/channels/wisdomandbeyond
Also seen on Ch 30 Comcast/Ch 45 Verizon Fios in Central NJ
Wisdom and Beyond Internet Radio Podcasts. Archived at: www.webtalkradio.net
Excerpts from Teena's Keynote Speech to the 2010 WSA Annual Conference in Princeton, NJ here
 - Barry J. Jacobs, Psy.D.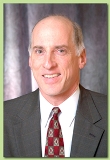 A clinical psychologist and family therapist, Barry is one of the country's leading thinkers, writers and educators about family caregiving, and is the author of An Emotional Survival Guide for Caregivers
Contact: http://www.emotionalsurvivalguide.com/contact.htm
Quote from Dr. Jacobs:
"Describing the "emotional vocabulary" of caregivers, clinical psychologist and family therapist Barry J. Jacobs said, "They revel in the chance to make a crucial difference in others' lives. Some see it as a means to give back to loved ones who have cared for them so well in the past. Others, taking a more explicitly spiritual view, feel privileged to be the instruments of God's love in conveying comfort and hope. The sense of gratitude these caregivers feel appears to make them more resilient in the face of the long years of demanding work."
Source: Caregiving: Living on the edge: Baby boomers faced with caregiving dilemma
By Karen Orloff Kaplan and Ira Byock. In: AtHealth.com
http://www.athealth.com/consumer/disorders/caregiving.html  Accessed 20110321

In August 2012, Dr. Jacobs was named to the Caregiving Advisory Panel of the AARP, here

Articles and Commentaries:

 20120417 When Family Devotion Leads to Killing: Some Ethical Questions, by  Carol Levine and Barry J. Jacob
 
 - Viki Kind. MA (Bioethicist)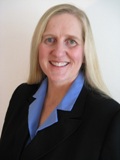 A clinical bioethicist, medical educator and hospice volunteer, Viki is a renowned lecturer inspiring healthcare professionals throughout the United States to have integrity and compassion, and teaches them techniques to improve communication about end-of-life care. Viki provides bioethics consultation and support for many hospitals in the Los Angeles area.
http://kindethics.com and this site also is linked with a site for Viki's book, The Caregiver's Path to Compassionate Decision Making: Making Choices for Those Who Can't.

Quote from Viki Kind:
"Hospice is a team of people that help meet the patient's and family's physical, psychological, social and spiritual needs. Hospice provides TLC and support for the patient/family. In fact, hospice works so well that 13% of patients on hospice, will recover and be able to come off of hospice. No matter, being on hospice will increase both the quality and quantity of the person's remaining days. Wouldn't you want to live longer and better, even if your days were numbered? I would and I would want that for my loved ones as well."
Source: http://kindethics.com/category/ask-viki/ Accessed 2011/03/21

Update:2012/09/24 Viki Kind is the new guest host at Right at Home and a "valued member" of their Home Care and Healthcare Advocacy group.
- Nataly Rubinstein. MSW, LCSW, C-ASWCM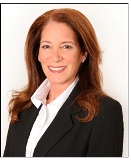 With decades of both personal and professional experience as a caregiver, Nataly Rubinstein is a Dementia Strategist and Alzheimer's Coach. A certified geriatric care specialist and licensed clinical social worker, she operates Alzheimer's Care Consultants in Miami Beach, Florida, where she provides specialized services for individuals and families coping with dementia. 

Nataly's work reaches beyond her private practice into the surrounding community, where she presents educational seminars and workshops for caregivers. She is committed to serving families in both urban and rural areas and works closely with multicultural populations in a wide variety of clinical settings, including acute care, home care, day care and long-term care.

Her new book Alzheimer's Disease and Other Dementias: The Caregiver's Complete Survival Guide (2)is the winer of the 2011 Indie Excellence award and the 2011 International Book award, 2011 USA Best Book award and 2011 Fl Presidents Book Award.
 Accessed 2011/12/25
Activities and Articles: