From Sunday, February 19, 2023 - 04:00pm
To Sunday, March 05, 2023 - 05:30pm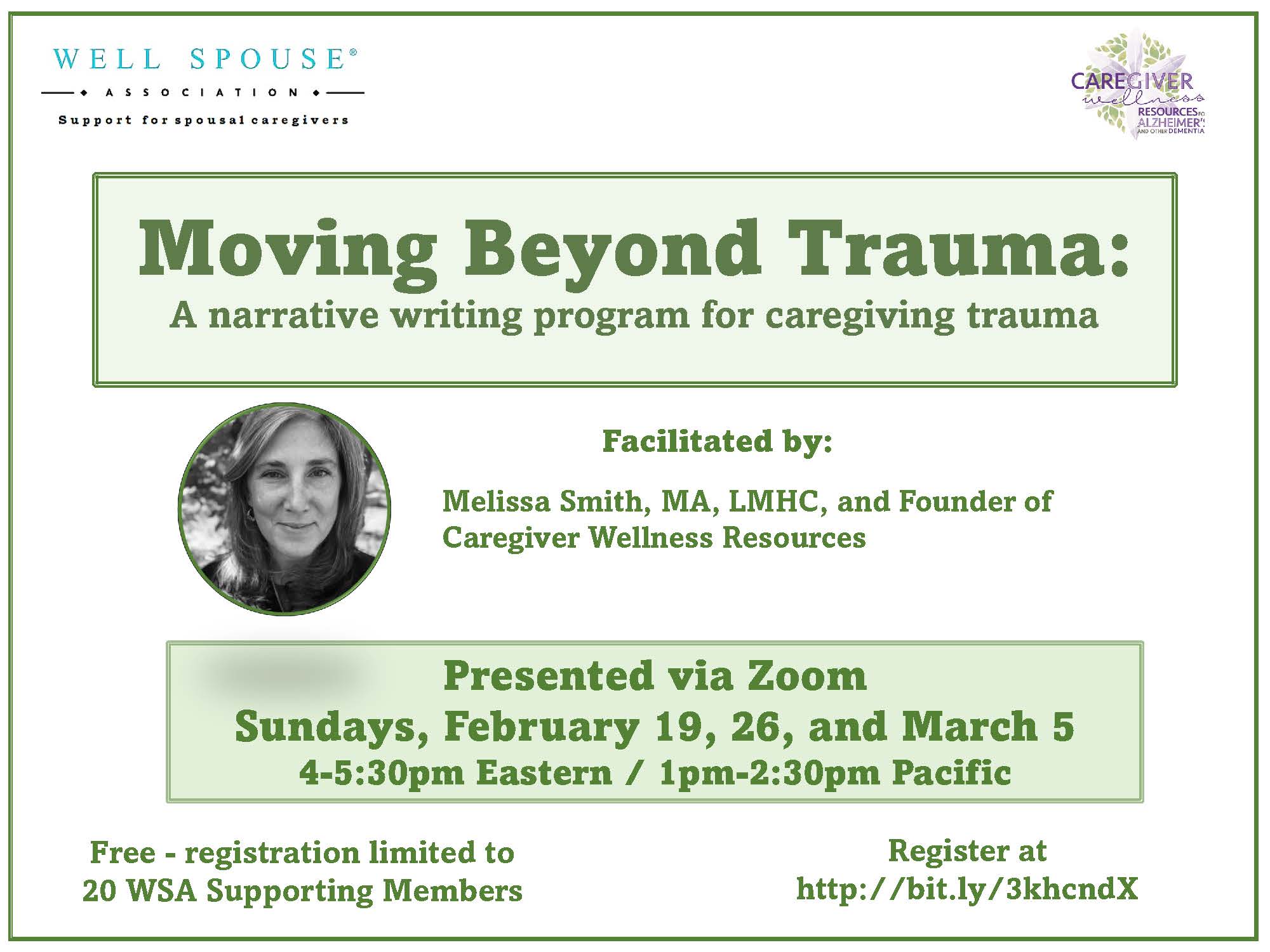 W
hen caregivers experience traumatic events during the course of caregiving, reflective writing and reframing may be effective techniques we can use to move through difficult experiences. Join us for this 3-week program where we will explore our own narratives about caregiving-related trauma. 
Melissa Smith, MA, LMHC, and founder of Caregiver Wellness Resources, will be our facilitator. Melissa is a licensed Clinical Mental Health Counselor (LMHC) at Solace Crisis Center, an Yoga Alliance ERYT® 500 educator in Restorative and Sustainable Yoga, an International retreat leader, an Alzheimer's and other Dementias Caregiver Advocate, and a Mindfulness Well-being Educator. She operates Pranava Yoga Studio.
This series is a springboard from our April 2022 seminar "Life Beyond Trauma: New Research on Trauma and PTSD in Caregiving", presented by Donna Thomson and Dr. Patrick McGrath. 
Our program will be presented by Zoom on 3 Sundays starting February 19, 2023, for 90 minutes each session. Please plan to attend all 3 sessions.
This program is free. Registration is required and
open to all WSA Supporting Members.
There are only a few spots left! Reserve your spot now.
The program will be limited to 20 participants, to ensure a supportive environment.