Download, and Support WSA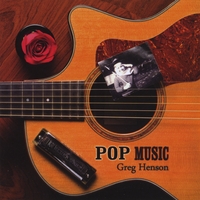 The WSA is pleased and excited about a fundraising project one of our friends has undertaken. in 2010 Greg Henson, singer/songwriter, released "Pop Music", an album dedicated to raising funds for the Well Spouse Association and The Michael J. Fox Foundation.

Sample audio tracks
7. Something in the Air Tonight
8. Poor Lonely Joan


Henson, 53, of Fort Collins, CO, hadn't sung professionally in many years, though he had continued to play and write music for his own enjoyment.
During the last two years of his father's life, Greg spent hours by the elderly man's side, often playing and singing to take his mind off of the ravages of Parkinsons disease. He was heartbroken to see his fathers suffering, and deeply affected by the amount of care he required, much of it given by his stepmother, who was helped in her caregiving by her membership in the WSA.
After his fathers death in July of 2007, Henson was determined to do what he could to help others whose lives have been affected by Parkinsons and other chronic illnesses. So he recorded œPop Music,and has pledged to donate half the sales income from CD sales and Internet downloads equally to the two above-named organizations. Though he doesnt represent either The MJFF or the WSA in any way, he is highly impressed with the work both groups do.
The album itself is a highly polished, stylistically eclectic mix of largely acoustic music. Its been garnering an enthusiastic early response from listeners, including members of our staff, and as of April 14 is available on CD Baby at http://www.cdbaby.com/cd/GregHenson1 (for actual CD sales and digital downloads) and iTunes (for digital downloads only). It isl also available on Amazon, La La and numerous other Internet sites. Henson also has a Facebook page, where you can find more information about Greg and his CD.
We'd like to wish Greg--and ourselves--the best of success with "Pop Music". And we invite you to be a part of that success!