By CEIL SINNEX Copyright © 2010 Ceil Sinnex       
  My husband John's disease erupted like fireworks in the afternoon of my New Year's Eve birthday eight years ago. I went out for the afternoon and returned home to find a stranger who only looked like John, talking gibberish and tearing our house apart at the seams. The siege lasted 16 hours.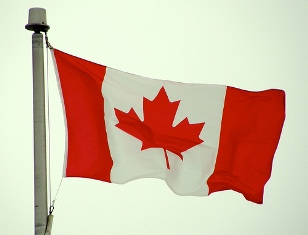 I thought of survival, not of Canada. As it turned out, survival and Canada would become one and the same.
  When he was hospitalized the next day near home in Northern Virginia, John was treated for pneumonia which had caused delirium. The pneumonia was swiftly cured with medication, but John's behavior remained strange. He was discharged temporarily to a nursing home, where he was diagnosed with Alzheimer's Disease.

  A lawyer urged me to apply for Medicaid for John. In America most social benefit laws are left at least partly to the individual states. Driven by adrenaline, I managed to put in the 40 hours it took to complete the application in Virginia.

  A Medicaid caseworker rejected my application and explained what I would be required to give up (half of my own premarital IRA and most of my future income) before John could become Medicaid-eligible in Virginia. In shock, I called the Virginia secretary of health, a childhood friend of mine; she was not surprised.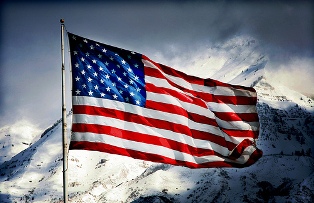 "Virginia is one of the most restrictive states for Medicaid eligibility and asset retention," she said.  It did not take a crystal ball to see a stark future for both John and me.
 
  Meanwhile, I received notice that Medicare would pay for the nursing-home stay for only one more week. So soon after John's rampage, I did not think it safe to bring him back into the house.

  I had to move at lightning speed. I decided to do the unthinkable: play John's Canada card. 
 
  Though John had been living in the States for 31 years, he was then and remained a Canadian citizen; as for me, I had never been to Canada before, but I knew that Canada provides affordable long-term care to its citizens.

  Thus, in early February 2003, we found ourselves on the road north, driven by a Canadian friend. Just across the border, our friend insisted we get out of the car and trek through the snow to a scenic lookout over Niagara Falls. Bundled in a parka, John turned to me, tears in his eyes, and said, "I'm afraid I'll never see you again."
 
  Filled with these and other wrenching memories, John and I said goodbye a week later at the door of his private-pay nursing home in Mississauga, Ontario.

  John applied for the Ontario Health Insurance Plan (OHIP), and began to serve a three-month residency period to re-qualify for the plan - Ontario's version of the universal health care guaranteed to all Canadian legal residents or citizens by federal mandate. 

  Before the three months ended, it became apparent that John's cognitive problems and erratic behavior were over, at least for now. I brought him home one joyful day in May, for two-and-a-half years before his condition deteriorated and I could no longer care for him at home.

  In 2005, I had a demanding new job with a long commute. One day, I came home from work and found John in the bathroom in the midst of an overwhelming crisis. In an instant, I knew something had to give: either John or my job. The job lost.

  Without a job, I had health insurance under COBRA until it ran out. I opted for a Kaiser Permanente "conversion plan" that was expensive but guaranteed -- Kaiser could not turn me down.

  I became an all but full-time caregiver, and John required frequent care and supervision around the clock. The result was physical, mental and emotional exhaustion.
 
  Reluctantly, I played John's Canada card again.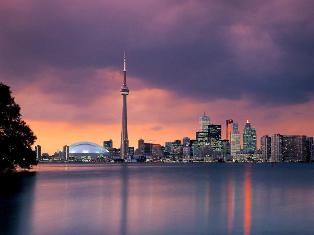 Friends in Ontario took us into their home, and I continued to take care of John there. For the first three months of 2006, John had to once again satisfy Ontario's residency period. Then he became eligible for both OHIP and placement in a government-subsidized (but not government-owned or -operated) nursing home.

  Just as in the United States, health insurance in Canada does not pay for nursing-home care. Government-subsidized nursing homes in Ontario offer a standard sliding scale based on the patient's income.
 
  I wrote a check each month to the nursing home, equivalent to all of John's income. Unlike Virginia, Ontario does not apply a "means test" to the patient's spouse or impoverish her; my income and assets are irrelevant -- and, sadly, that is why John entered a nursing home in Canada.
 
  We found the quality of medical care -- physician visits -- to be excellent in Ontario. I used the walk-in clinics, plentiful in Mississauga, for my own health needs. 
 
  Because some Americans opposing U.S. health care reform legislation claim Canada has long waiting lists for care, I was asked to address the "down side" of Canadian health care for this article. However, based on my personal experience in Ontario from 2003 through 2009, there is no down side.

  Those I met in Ontario expressed great pride in their health-care system. This is not to say it is perfect; for example, long emergency-room waits are common there just as they are in the States. I understand there was a problem with long waits for hip-replacement surgery in the province about 10 years ago, but I heard no such complaints.

  OHIP will reimburse its beneficiaries should they need medical care while in another country, so I consider any alleged scandal about Canadians coming to the States for care to be bogus.

  I forewent the opportunity to emigrate to our kinder, gentler neighbor to the north, in favor of the stability of staying where I grew up. Emigration is at the top of the proverbial stress chart; I already hold a place of honor at the top, and did not want to add the trauma of starting over in a new country.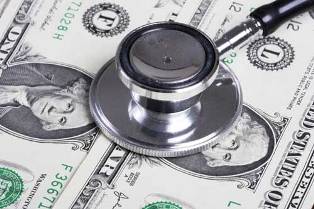 Nineteen trips to Canada cost me tens of thousands of dollars, and my IRA principal dwindled. When in Virginia, I stayed in touch with John by phone; and had frequent contact with those responsible for his care at the nursing home. This lifestyle has had an adverse effect on my income and career.

  To make matters worse, I felt forced to terminate my health insurance for 10 months in 2009 when the monthly premiums soared to $967. Both Kaiser Permanente and Golden Rule insurance companies rejected my applications for affordable catastrophic (high deductible) insurance, citing "pre-existing conditions." Kaiser rejected my appeal.

  Thus, I was one of the estimated 47 million to 54 million Americans with no health insurance 1.    Thankfully, I became Medicare-eligible at the end of that year.

  I missed my husband, and the same guilt that haunts many caregivers has been for me a crushing burden. But I was 18 years his junior, and determined to turn my life back around. After all, fate gave me that opportunity.

  America gave me a choice: get care for John here in Virginia and bankrupt us both, or take him back to his native Canada, where the country provides comprehensive health care from cradle to grave for its citizens, with no question.
 
Living with my choice has been painful, but I thank God that Canada provided the option.
                                    _______

                                    VIRGINIA                                                                            ONTARIO
Nursing home: $5,256/month average in 2007 for semiprivate room in Northern Virginia, regardless of patient's ability to pay.2
Nursing home: $1,376/month until July 2010 for author's husband for a ward room at a government-subsidized nursing home; cost determined by sliding scale based on patient's income.
Virtually all nursing homes private.
Choice: private or government-subsidized nursing homes.
Under 65: health insurance is based on ability to pay, employment status, and/or physical condition. "Individual" coverage, if available, can cost $1,000/month or more.
 Under 65: every legal resident has basic health insurance that is free; "universal coverage for medically necessary health care services provided on the basis of need, rather than the ability to pay." Workers/employers can buy supplemental insurance.                          
65 and over: health insurance (Medicare) costs $96.40/month in 2009, and covers roughly 80 percent of healthcare costs.
Medicare supplemental insurance typically costs $50 - $150/month and covers the 20 percent gap, not including drugs.  65 and over - health insurance is free, and covers 100 percent of healthcare costs, not including drugs.
Medical care is a privilege based on ability to pay, employment status and/or physical condition; and a right only for those 65 and over who qualify for Medicare.
 Medical care is a right mandated by federal law.

"Socialized medicine" 5  - since 1965 (for those over 65) 

 

"Socialized medicine" - since 1966-1972 (for all legal residents)

"Government takeover" 3 of health insurance: 1965 (Medicare, Medicaid) All provinces provided universal physician-services in addition to publicly funded hospitals and diagnostic services: 1966-1972.4

 U.S. per capita spending for health care, 2007:  $6,096 6
 Canadian per capita spending for health care, 2007:  $3,174       
 U.S. life expectancy, 2007: 79.1 years. U.S. infant mortality estimate for 2009: 6.26 deaths per 1000 live births. 
 Canada life expectancy, 2007: 80.6 years.7    Canada infant mortality estimate for 2009: 5.04 deaths per 1,000 live births.8
1. "47 million Americans without health insurance:" Almost 90 million Americans spent a portion of either 2007 or 2008 without health coverage. National Coalition on Health Care.
2.  "The MetLife Market Survey of Nursing Home & Home Care Costs," September 2007.
3. "Government takeover:" I have not heard this term used except by some opponents of certain health care reforms in the U.S.
4.  Health Canada, Government of Canada. 
5. "Socialized medicine:" I have not heard this term used except by some opponents of certain health care reforms in the U.S.
6.  Per capita spending on health care: Information Please Database
7.  Health Canada.
8. CIA World Factbook, as redirected to Wikipedia.



Ceil Sinnex is a writer with a special interest in health topics. Her work has appeared in the Washington Post, the Los Angeles Times and many other publications. Contact her at This email address is being protected from spambots. You need JavaScript enabled to view it..