Who is a  Spousal Caregiver? A Well Spouse? About the WSA
by Richard Anderson
So, what's it all about? Is this familiar for you, or for someone you know?
 A (part of) a Day in the Life of a Well Spouse® Association member:
 I am greeted with, "So … did you go and get my medications at the pharmacy on your lunch break? And by the way, there was nothing good here for lunch!" as I walk through the door at the day's end …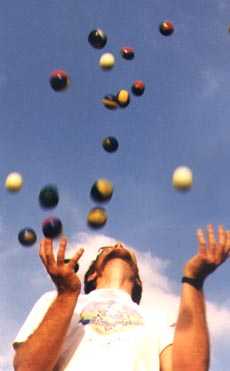 I try to keep the top of my head firmly in place, lest it blow like Mt. Saint Helen's and hit the ceiling fan. I also keep my arms in check, as the 5-ton grocery bag might suddenly become a flying projectile should I choose to grab the handles and wind up for the pitch. Buddy, you don't know how close you are to decapitation …
"My plan was, dear man, to go pick up your medications at lunchtime. However, the best laid plans are often blown to hell in our world, today being no exception. Before I left the office, I had to phone the home warranty company, as they have never gotten back to me on whether we can cash out the repair cost for our 20-year-old range and put it towards the purchase of a new one. I was promptly put on hold, told that there were 63 calls ahead of me, and left to listen to Chopin and AC/DC back-to-back. I didn't want to wait for the third musical selection, because by then, my ears were blown out from the guitar solo, and I felt that the Chopin was just their way of blowing sunshine up my ass. So I hung up the phone, grabbed my bag, and proceeded to leave the front office…
 -- An extract from Mainstay, Issue no. 102, Spring 2012 - the WSA newsletter.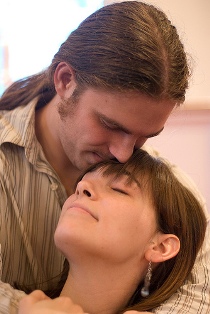 Here are the facts on Spousal Caregiving / Well Spouses :
If you are married to or a partner of someone with a chronic illness and/or a long-term disability, then you are a spousal caregiver / Well Spouse. It requires no specific degree of illness.  If your life is impacted by the health of, or the care provided to your partner you are a Well Spouse.
Behind that simple definition lies a whole world of experiences that no other family caregiver has – and there are over 7 million current and former spousal caregivers in the U.S. alone who can attest to that.
Progressive chronic illness or disability can bring a host of problems for the ill spouse:
Frequent and lengthy hospitalizations
For many, changes in mood and emotions occur due to cognitive effects in diseases such as MS, Parkinson's, Alzheimer's, or Traumatic Brain Injury for example.
Chronic fatigue sets in, affecting energy for everyday tasks, and lowering libido
Inability to work and the gradual loss of the ability to do independent activities of daily living
As the illness – the elephant in the room – takes hold, their partner, the spousal caregiver:
Copes with a seemingly unending string of emergency situations and hospitalizations for their ill spouse
Feels like they're a partner without a partner, as intimacy in the relationship gradually disappears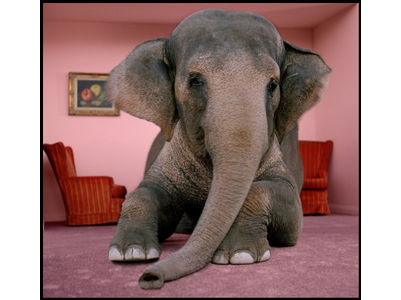 Increasingly takes over once-shared tasks of daily life and running the household
Battles a constant stream of medical bills and out-of-pocket payments
For most, as the sole breadwinner in the household, and therefore living on a reduced income, must deal with the resulting financial stress
Is subject to bouts of "rolling grief" each time the "new normal" is violated by the reappearance of the "elephant in the room"
Feels alone – they cannot easily talk to their ill spouse about how the situation makes them feel; and most others – family and friends – do not understand.
For most, feels that their whole life is bound up in the illness, even as they feel they love and want to help their ill spouse
Frequently hear from friends or family, "How's your [ill] spouse? And rarely, "How are you?"
May be ignored or overlooked by the professional caregivers treating                                                                     their spouse or partner
Who is a Well Spouse?                       
A Well Spouse is a spousal caregiver who: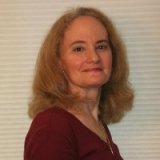 Recognizes their need to have a part of their life separate from the illness and spousal caregiving
Takes regular respite breaks, enabled if necessary by getting an aide in to look after their ill spouse
Looks for, and accepts support from wherever they can get it – from friends and family to do specific tasks; and from a peer support group of other spousal caregivers -- like the WSA
Recognizes the dangers of negativity and depression for a spousal caregiver; and takes action to have talk therapy and medication if necessary
With a positive attitude of resilience, and a readiness to re-evaluate priorities, adapts to the constantly changing "new normal" that the illness – the "elephant in the room" brings
What is the Well Spouse®Association?
The mission: To offer peer emotional support to husbands, wives or partners of people with _any_ chronic illness and/or long-term disability
It began in 1988 and now has a total of over 2,000 members.
What does the WSA offer?
For all members, there is an online Forum and chat line, where they can vent and receive encouragement and advice when asked for, in confidence.
Paid (supporting) members receive the following benefits:                                            

Eligibility to join a local area WSA support group if they live near one
Or, they may join a telephone support group
Are able to have a mentor, or act as a mentor to someone else
May attend the annual conference
May attend weekend respite events
May participate in the WSA Online Forum and a chat line
Have access to all areas of the website, including blogs by fellow members
How did the Well Spouse® Association begin? – from the opening paragraph of Mainstay: for the well spouse of the chronically ill, by Maggie Strong – the founder of the WSA.
When I answer the phone, a woman's voice says, "How do you do it? I mean you've been doing it six years!  I'm only a few months in and I'm going crazy, crazy!" It's Francie again, calling three thousand miles from Pasadena. On the day her older son flew east to start college, her husband was diagnosed with kidney failure… 
Francie's life changed drastically from that day on, just as Maggie described in Mainstay about her own life and others.
People who came to the book signings, stayed to talk to Maggie afterwards, and many said, is there a group for us? And Maggie Strong and 12 others started the WSA at a meeting in Pendle Hill, PA, in October 1988.
If you are a spousal caregiver, join us. Or if you know someone in that situation please tell them about the WSA.